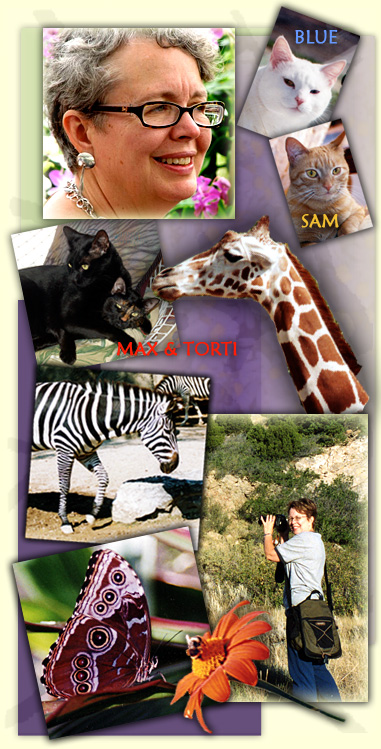 I am a testament to lifelong learning. In 1993 a friend introduced me to Linda Fowler and Nancy Crow, who founded the Quilt/Surface Design Symposium (QSDS). Growing up around sewing and traditional needle works, quilting was a natural fit for me. While attending workshops at QSDS, I started exploring the quilting process and the techniques of surface design, and I added what I was learning to my past knowledge of sewing. I later attended the Columbus College of Art and Design in Columbus, OH, where I further explored traditional art and design.
My current body of work is represented in three series, the Whole Series, the Fragments Series, and the Bits & Pieces Series, which combine comfortably with my passion for photography, the great outdoors and, of course, my love of fabric. A camera has been an important part of my life from a very young age, and now that I am able to combine it with my fiber work, the camera gives me an excuse to further satisfy my need for long walks and new adventures. Each series looks at nature from a different point of view. In each individual piece, the viewer is invited to look at an image in its entirety or as a fragment or as as even smaller portion of the original whole. This causes the viewer to see the object in a whole new light. For example, if someone is at the zoo, the animals can be observed from the viewpoint of design, line, or space orientation before being viewed as a whole. Or if the object is a flower, the flower's beauty can seen first as a whole, and then fragmented down to its positive/negative spaces or even down to just one small petal. While working on any of these series, I have enjoyed the research process. Nature holds a complete and unending supply of color, texture, lines and design and allows me and the viewer to observe and take in an experience of never-ending beauty.
Each of these series has also given me the freedom to experiment with the dyeing process, specifically with "overdyeing" (2 or 3 times) which adds depth and color to the fabric pieces. For example, the color black will never be a solid color again. The black used in these pieces was first dyed a color, and then dyed black and/or a combination of black and navy. After the dyeing process has been completed, I used thickened dyes, acrylic paint and oil pastels to add texture. Construction techniques in the work include both hand and machine stitching techniques. I trusted the process to dictate the specific techniques that were used.

I can only see my work growing from here. This is only the start of my adventures, whether traveling or taking long walks in new places or experimenting with new fabrics and dyes. Right now I have a stack of pictures from Giverny, France, and Mexico just waiting to be transformed beautiful objects of fabric art.